Speranza M12 - one of the latest developments of China's company and Aboul Fotouh. Its has a sporty appearance the car owes much to the designers of Italian firm Pininfarina, It's a hatchback class "C". Very fresh and organic look handle rear door, located on the rear surface of the window Speranza M12. The car set Austrian engines AVL (Name of the company) volume of 1,6 and 2 liters (109 and 117 hp respectively), as well as the 1.6 petrol diesel engine.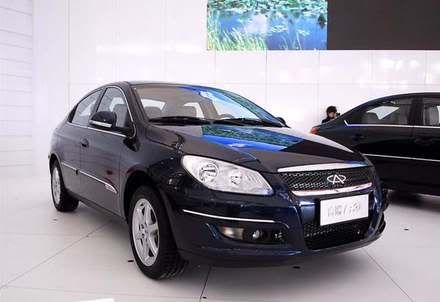 Abu Fotouh announced the release Speranza M12 hatchback and it's specifications: مواصفات
1- Capacity of 1597 cc car 117 horse power and "power steering", and manual transmission with five speeds.
2- Available in several colors and the Cassette MP3, player CD, as well as the system anti-lock brakes ABS, EBD and a system that distributes braking force to all four tires
3- Fuel consumption rate in the M12 does not exceed 6.7 liters per 100 km, the company has also announced the price of the car 74,900.
Price: سعر
74,900
In Maadi Aboul Fotouh showrooms you will find the most secure, stylish (design developed jointly with Pininfarina) and richly-equipped car - Speranza M12 (A3). The elder brother model of Speranza M11. It's now available to buy from Maadi. For reservations or Cash Installment contact 0194732001 and get the car from the main branch of Speranza in Maadi
إسبيرانزا M12 --
واحدة من أحدث التطورات في الصين وشركة أبو الفتوح. لديها مظهر رياضي السيارة تدين بالكثير لمصممي شركة بينينفارينا الايطالية، انها فئة هاتشباك
انها الآن متاحة للشراء من المعادي. للحجز يرجي الاتصال 0194732001
القسط او الكاش والحصول على السيارة من الفرع الرئيسي للإسبيرانزا في المعادي